What is alkaline water? The term alkaline refers to the pH level of the water. The pH scale ranges from 0-14. Substances that measure from 0-6 are considered acidic, 7 is considered neutral, and 8-14 is alkaline. Most tap water from your faucet or standard bottled water measures somewhere between 6.7-7.4 (3).
As water becomes exposed to pollutants and carbon dioxide it tends to become more acidic. Water, in its more "natural" form, flowing through streams and over rocks, is more alkaline due to the minerals it picks up along the way (2). The ideal water pH level for optimum health is between 8.5 and 9.5. Check out our article on how to test the pH of your water.
Consuming water that is more alkaline and closer to the way nature intended is beneficial for our bodies. First, alkaline water helps to neutralize the acidity in our bodies. Acid waste builds up in our bodies due to toxins in the environment, prescription medications, processed foods, and stress. Second, alkaline water works as an antioxidant by neutralizing harmful, cancer-causing free radicals.
With an alkaline pH, the water seeks out free radicals and converts them in to oxygen. Illnesses, including cancer, cannot survive in an oxygenated environment. Third, a study done in 2012 showed that consuming alkaline water with a pH level of 8.8 helped to reduce acid reflux (3). The alkaline nature of the water deactivated pepsin, a digestive enzyme in the stomach, and reduced incidents of acid reflux. As a result, some doctors prescribe alkaline water for patients who suffer from acid reflux.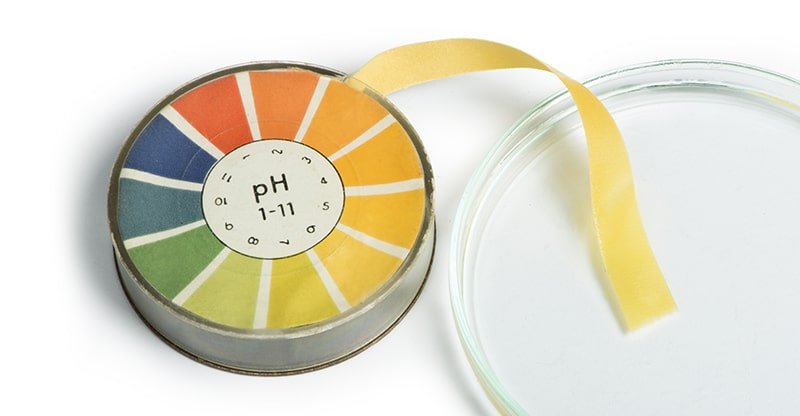 Since it is clear that regular tap water is not ideal for promoting optimum health you may want to consider making an effort to drink alkaline water. It is possible to buy bottled water that boasts higher alkaline, pH levels than regular tap water but there are some questions as to whether that is effective or not.
When you produce alkaline ionized water, the antioxidant hydroxyl ions (ORP), responsible for many of the health benefits in alkaline water, only last 18-24 hours (3). Bottling and storing alkaline ionized water is simply not as effective so you may want to purchase an alkaline water machine so you can easily enjoy fresh, alkaline water in your own home.
When deciding which alkaline water machine is best for your needs you will want to choose a type of alkaline water machine. There are three common types including alkaline water ionizer, either a countertop or under-cabinet model, reverse osmosis systems, and alkaline water filter pitchers. And if you are looking for bottled alkaline water, we are big fans of Icelandic Glacial water.
Alkaline Water Ionizers
Alkaline water ionizers are the most expensive of the three types and use a method called electrolysis, running the water through electromagnetic metal plates, to ionize the water. Counter-top machines are typically less expensive ($650-1500) than under the cabinet models ($2,000 or more) but there is additional price variation depending on the number of plates and quality of the plates in the system (5).
Reverse Osmosis Systems
The second type of machine, reverse osmosis systems, are quite different from the alkaline water ionizers. They contain many very fine filters that remove contaminants and then add back calcium and magnesium minerals. Since the water literally runs over and through a filter of minerals some people prefer this type of machine and consider it a more natural method of getting alkaline water. Reverse osmosis systems produce water free of impurities but only slightly alkaline. Typically, they are less expensive than alkaline water ionizers running around $200-400 (5).
Alkaline Water Filter Pitchers
The third type of "alkaline water machine" is alkaline water filter pitchers. These pitchers differ from alkaline water ionizers because you cannot adjust the pH or ORP levels of the water but they make an excellent portable or budget-friendly option ranging in price from $30-100 (5).
Top 10 Alkaline Water Machine Options
Consider these top ten alkaline water machine options to improve your drinking water.
1. Aqua Ionizer Deluxe 7.0 (Alkaline Water Ionizer)
The Aqua Ionizer Deluxe 7.0 is an alkaline water ionizer, meaning it ionizes the water through electrolysis, produced by the company Air Water Life. It contains 7 platinum plates coated in titanium. It can be used on your countertop but it also comes with the option to install it under your cabinet. It boasts an adjustable pH range of 4.5 to 11 and an ORP range of +600 to -850mV giving you the ability to easily tailor the system to fit your needs. It has a longer filter life than several of its counterparts at 1,585 gallons and the filter replacement cost is one of the cheapest at only $40. Unlike some of the other water machines on the market, this product automatically runs a cleaning and rinsing mode after every 10 gallons of water that run through the system. This is an excellent feature for busy individuals who would rather not have to worry about remembering to clean their water system. This water machine also includes a valuable limited lifetime warranty (6).
2. VS-70 Under Counter Water Ionizer (Alkaline Water Ionizer)
VS-70 Under Counter Water Ionizer is an alkaline water ionizer produced by Chansen. It contains 7 pure titanium plates coated in platinum. Solid titanium plates are believed to offer higher levels of water purity than simply titanium-coated plates. It is designed to be an under the cabinet model with a nice LCD display above the counter by the sink that enables you to select the pH and ORP levels at the touch of a button. Unlike some of the other under cabinet machines this model is known for its compact nature. This product is loved for the under the sink feature and the classy faucet allowing you to enjoy alkaline water without big bulky machines cluttering up your kitchen counter. It advertises a pH level range of 2.3 to 11.8 and an ORP range of +1200 to -875. It has the longest filter life at 5,280 gallons and the filter replacement is also quite inexpensive at $43. Similar to the number one water machine, this product also has the ability to self-clean (5).
No products found.
3. NewCell Genesis 7 Plate Water Ionizer (Alkaline Water Ionizer)
NewCell Genesis 7 Plate Water Ionizer is an alkaline water ionizer produced by NewCell. It contains 7 titanium plates. It is designed to be a countertop model but it is one of the more sleek and modern looking countertop models. It has an adjustable pH range of 2.0 to 12.5 and ORP range of +900 to -900. It has a smaller filter life of 1,142 gallons and unfortunately its filter is more expensive to replace at $85. This product also has an LCD display making it easy to adjust the water's pH and ORP levels as well as determine if the filter needs to be replaced or not (5).
No products found.
4. NewCell 5 Plate Water Ionizer (Alkaline Water Ionizer)
NewCell 5 Plate Water Ionizer is an alkaline water ionizer produced by NewCell. Unlike the previous machines reviewed it only contains 5 titanium plates. Although it has fewer plates, the plates are solid titanium and mesh slotted which some would argue makes it as effective as 7-plate systems. It is a counter top model but it is slightly smaller than some of its counterparts since it only contains 5 titanium plates. It has an adjustable pH range of 4.0 to 10.0 and an ORP range of +620 to -420. It has the smallest filter life compared to the previously reviewed machines at only 792 gallons and a moderately expensive filter replacement cost at $65. It does also have an LCD display. It is one of the cheaper options for alkaline water machines in the category of alkaline water ionizers but it likely does not offer the higher levels of water purity (5).
NewCell Water Ionizer and Alkaline Water Machine
Produces alkaline water ranging on a pH scale of 4.0 to 10.0 and ORP +620 to -420
Counter top model with built in Water Filter System
5 Solid Platinum Titanium double sized, mesh slotted plates
Built in LCD Screen that displays pH level and filter life
5 Year Warranty, AC 110V 50/60Hz Voltage
5. Tap Master TMAFC Artesian Full Contact System (Reverse Osmosis System)
Tap Master TMAFC Artesian Full Contact System is a reverse osmosis system that produces alkaline water by removing the impurities from the water and adding back calcium and magnesium. This system contains seven stages. The first five stages are responsible for filtering out the impurities and the sixth stage adjusts the alkaline levels of the water by adding calcium and magnesium back into the water producing water with an alkalinity of 7.5 to 8. Only reverse osmosis systems with 6 stages or more produce alkaline water. On this product, the seventh stage uses a UV filter to kill bacteria and viruses in the water. The Tap Master can process 50 gallons per day. It is one of the lightest reverse osmosis systems weighing in at 14.1 pounds. One of the selling features of this system is its included fast flow kit. It is able to double the flow of most of the other reverse osmosis systems (7).
6. iSpring 75 GPD 6-Stage System (Reverse Osmosis System)
iSpring 75 GPD 6-Stage System is a reverse osmosis system. Unlike the previous system it does not include the seventh stage that uses a UV filter to kill bacteria and viruses but it does have the ability to process more water at 75 gallons of water per day. It is significantly heavier than the previous system weighing in at 32 pounds. One of the iSpring's selling features is that it includes a booster pump for those who might have low water pressure in their home. iSpring sells other reverse osmosis systems with fewer stages so if you are specifically trying to get a system that produces alkaline water be sure to get their 6-stage system.
iSpring RCC7AK, NSF Certified 75 GPD, Alkaline 6-Stage Reverse Osmosis System, pH+ Remineralization RO Water Filter System Under Sink, Superb Taste Drinking Water Filter
Certified to NSF/ANSI 58, 6-Stage Alkaline Remineralization Layered Filtration - Exclusively designed to restore the natural alkalinity and mineral balance of water; this reliable and ultra-safe Reverse Osmosis (RO) water filtration system converts your water into clean, pure and healthy drinking water by removing up to 99% of over 1,000 harmful contaminants like chlorine, fluoride, lead (removes up to 98%), arsenic, asbestos, calcium, sodium and more.
GREAT-TASTING MINERAL WATER - A standard 5 stage RO system produces slightly acidic water with a pH of 7. 0 or below because the RO membrane removes not only harmful pollutants but also a few helpful minerals. The iSpring RCC7AK Reverse Osmosis water filter includes an additional 6th stage - an Alkaline Remineralization filter which restores healthy minerals and produces a balanced alkalinity, which gives your water a more natural taste than regular 5 stage RO water filter.
LOW MAINTENANCE - Transparent 1st stage housing for easy visual inspection. Three extra long life pre-filters to remove large contaminants and protect RO membrane. Ultra fine (RO) filter to remove contaminants down to 0. 0001 microns; fine GAC filter to provide final polishing to the purified water and (AK) filter to finally restore just the right proportion of healthy minerals and a natural alkaline balance. The end result is great-tasting bottled-water quality.
EASY TO INSTALL & NO LEAKS - The water purifier is designed for DIY installation and all necessary parts for installation are included. Backed by clear installation manual, instructional videos, and access to lifetime technical support. The entire alkaline system fits nicely under a kitchen sink. For leak-free installation, simply push tubing ½" deep into quick-fitting connectors and lock; no threading pipes needed. Note: Please ensure RCC7AK fits your under-sink area before purchasing.
100% SATISFIED CUSTOMERS - RCC7AK from America's favorite brand of under sink water filter is the highly rated reverse osmosis systems. Comes with 1-year limited manufacturer warranty upon registration and lifetime personalized support from GA, USA, combined with premium quality components, this water filter is to deliver endless bottled quality drinking water right in your home for many years to come, eliminating plastic waste.
7. Express Water 10 Stage Alkaline Antioxidant Reverse Osmosis Home Drinking Water Filtration System (Reverse Osmosis)
This system is a reverse osmosis system. Compared to the previous two systems it has the most stages of filtration. It has the ability to process a high volume of water at 100 gallons per day. This Express Water system also has a 4-gallon holding tank and comes with a faucet (9).
No products found.
8. Alkaline Mineral Water Ionizer Pitcher (Alkaline Water Filter Pitcher)
The Alkaline Mineral Water Ionizer Pitcher is an alkaline water filter pitcher. Although the water filter pitchers lack the ability to produce high volume or adjustable levels of alkaline water they are an excellent alternative for those on a budget or for use while traveling. This particular pitcher is one of the best pitcher options because it has a high capacity at 3.5 liters. The filter life is 200 liters and a replacement filter is approximately $20. It advertises its ability to produce alkaline water saying it raises water to a pH of 7.8 to 10 (8).
Sale
Ehm Ultra Premium Alkaline Water Filter Pitcher - 3.8L, Activated Carbon Filter- BPA Free, Healthy, Clean, & Toxin-Free Mineralized Alkaline Water in Minutes- Up to 9.5 pH-2023
SUPREME FAST FILTRATION: The fast adsorption speed and free flow design ensures extra fast and steady filtration, the EHM filter is tested for its flow rate to ensure high filtration performance even with its fast flow. Retain pure, healthy water in minutes without the hassle or the wait. The EHM alkaline filter is easy, quick, and proven to remove water impurities to deliver you and your family clean, alkaline water.
DESIGNED FOR EFFICIENCY: This EHM Alkaline Water Pitcher is designed so that it is 100% user friendly and easy to handle. It features an easy grip handle and sturdy lid, which only releases when angled at position of pour. With this water pitcher, you do not need to worry about accidental spills or annoying clean ups. This is EHM bringing you purifying water with the most efficient process possible.
PREMIUM QUALITY: When it comes to our EHM Alkaline Water Pitchers, we make a point of using nothing but the finest materials available, as well as state-of-the-art manufacturing processes and strict quality control. Each of our high capacity water tank 3.8L pitchers has a filtration capacity of 2l, and is conveniently shaped to perfectly fit into your refrigerator!
GREATLY IMPROVED HYDRATION: By micro-clustering and reducing water molecule size, this great water ionizer pitcher produces easily-absorbable alkaline water that will get you hydrated faster and more effectively. Filtered alkaline ionized water contains minimal free radicals and toxins, is a powerful antioxidant and enhances your energy levels and immune system.
HIGH- QUALITY – We adhere to trusted and longstanding manufacturing standards to provide you with a high-quality alkaline water filter replacement cartridge for your home use. We stand by the satisfaction of our customers and aim to deliver a healthy and quality experience to each and every one of our EHM product supporters.
9. Biocera Alkaline Antioxidant Jug Filter (Alkaline Water Filter Pitcher)
The Biocera Alkaline Antioxidant Jug Filter is an alkaline water filter pitcher. It is one of the smaller water pitchers with a 1.8 liter capacity. It has a slightly shorter filter life than the previous pitcher at 150 liters but it is important to consider that the filters for this pitcher are significantly more expensive at 3 filters for $100. This pitcher can increase the pH of the water to somewhere between 8.5 and 9.5. The filter is also said to reduce toxic metals, chlorine, and pesticides in your water (8).
BIO CERA Alkaline Antioxidant Water Filter Pitcher (Includes 2 FREE Cartridges) BPA-Free, Toxin-Free Mineralized Alkaline Water Ionizer, Activated Carbon Filter - Up to PH 9.5
BEST GIFT EVER:Give your family and Friends the gift of BIO CERA Alkaline Antioxidant Water Filter Pitcher today! –Improves the quality of your tap water and provides clear, clean even Safe water to be used for tea, coffee, cooking and tasty drinking water.
IONIZED WATER, REMINERALIZED WATER: BIO CERA Alkaline Antioxidant Water Filter Pitcher ionizes your tap water turning it into mineral rich health promoting water which is alkaline in pH with antioxidant properties. The alkaline antioxidant filter uses a new generation of special natural ceramics that affects the water as it flows through it.
SAFE WATER WITH CERTIFIED SAFE MATERIAL: BIO CERA Water Pitcher filter is made with Biocera Ceramic ball. Biocera Ceramic ball are certified by NSF International against NSF/ANSI Standard 42 for material requirements only. BIO CERA Water Pitcher is made with 100% BPA-free, also can reduces heavy metals, such as lead, copper, and zinc, as well as chlorine, water hardness, organic pollution and pesticides.
ALKALINE HYDROGEN ANTIOXIDANT WATER: PH VALUE 8.5~, ORP VALUE -100~-200, HYDROGEN VALUE 200~300
100% BPA FREE
10. Santevia Alkaline Pitcher (Alkaline Water Filter Pitcher)
The Santevia Alkaline Pitcher is an alkaline water filter pitcher. It falls somewhere between the previous two water pitchers in regards to quality. It has a capacity of 2.0 liters. It has a longer filter life than the previous two pitchers at 300 liters and it also uses the cheapest filters of the previous two at 3 filters for $40. It boasts features like digital display of filter life, BPA free, and quick filtering. The quick filtering ability allows water to flow through the system in 1.5 minutes (8).
Santevia Water Systems Alkaline Water Pitcher (White)
Comes with 1 filter included
Produces mineralized, alkaline water as recommended by the world Health Organization
Each filter produces 1, 250 8oz glasses - Double the amount of most pitcher filters.
Countdown clock reminds you when it's time to change the filter
Has an easy-to-fill lid
Summary
Whether you suffer from acid reflux, are concerned about cancer, or are simply looking to boost your energy and overall health you would likely benefit from drinking alkaline water. You may choose a more portable, college-student budget alkaline water pitcher, a more natural reverse osmosis system, or the sleek, classy, under-cabinet alkaline ionizer water machine. From the ten alkaline water machines listed above hopefully you can find an alkaline water machine that matches both your budget and your health needs.
Sources