Here is the complete Arby's Gluten-Free menu. Arby's may not be the best place to go if your trying to eat gluten-free. They do have salads and a few other items that you could get, but they don't offer a gluten-free bread alternative for the largest portion of their menu, their sandwiches.
If you are looking to order one, just make sure to ask for it without the bun.
Arby's Gluten-Free Menu 2023
Condiments
American Cheese (Processed Slice)
Arby's Sauce®
Cheddar Cheese Sauce
Cheddar Cheese (Sharp Slice)
Cheddar Cheese (Shredded)
Dijon Honey Mustard
Sandwich Sauce
Horsey Sauce®
Italian Seasoning
Ketchup
Mayonnaise
Parmesan
Peppercorn Ranch Sauce
Peppers & Onions
Red Ranch Sauce
Sauerkraut
Smoky Q Sauce
Spicy Brown Honey Mustard Sauce
Spicy Three Pepper® Sauce
Swiss Cheese (Natural Slice)
Swiss Cheese (Processed Slice)
Thousand Island Spread
Dipping Sauces
Bronco Berry Sauce®
Buffalo Dipping Sauce
Honey Mustard Dipping Sauce
Marinara Sauce Ranch Dipping Sauce
Tangy Barbeque Sauce
Beverages
Brewed Iced Tea
CapriSun® Fruit Juice
Coffee
Diet Pepsi®
Dr Pepper®
Mountain Dew®
Nestlé®
Pure Life®
Bottled Water
Pepsi®
Shamrock Farms® Lowfat White Milk
Shamrock Farms® Lowfat Chocolate Milk
Sierra Mist®
Sweet Tea*
Shakes
Jamocha Shake
Chocolate Shake
Vanilla Shake
Meats
Angus Beef
Corned Beef
Pepper Bacon
Roast Beef
Roast Ham
Roast Turkey
Smoked Brisket
Sides & Snacks
Chopped Salads
Chopped Farmhouse Salad –Roast Turkey
Chopped Side Salad
Balsamic Vinaigrette Dressing
Buttermilk Ranch Dressing
Dijon Honey Mustard Dressing
Light Italian Dressing
Breakfast
Breakfast Bacon
Orange Juice
Sausage Patty
Scrambled Egg Patty
Arby's History
Arby's is a global fast-food chain restaurant with approximately 3,200 restaurants worldwide. The company is an affiliate of Triarc Companies Inc. and boasts a versatile menu consisting of roast beef sandwiches and many other things. Arby's was founded in Boardman, Ohio on July 23, 1964 by Forrest Raffel and his younger brother Leroy, popularly known as the Raffel Brothers.
They had earlier bought a restaurant equipment business from their uncle in the 1950s and this is what was ultimately converted to the fast food company. The restaurant was to be named 'Big Tex', but following unsuccessful negotiations with the original owner of this brand name, an Akron businessman, they settled on Arby's.
Following its launch, Arby's expanded rapidly during the 1970s and 80s through franchising. By 1995, the chain had around 330 firm-owned stores, as well as 2,500 franchise outlets. The first restaurant to open only served potato chips, a roast beef sandwich and beverages. It operated as a single unit for almost a year before others were launched later on.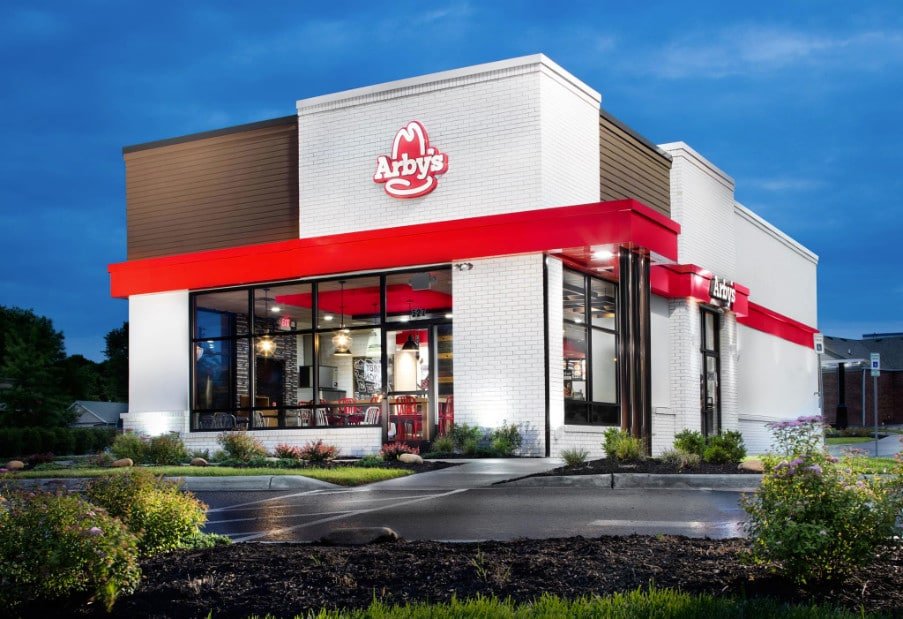 This small company grew to become one of America's leading food services as it stands today and with more than 500 licensees operating thousands of restaurants across the world. Apart from United States, their restaurants are also located in Canada, Mexico, Asia, Europe, Latin America, the Middle East and the Caribbean.
When starting Arby's, Leroy and Forest, who were both in their 30s, ventured out to introduce a new concept to the fast-food industry, seeking an angle that would separate their business from other emerging chains by featuring a menu with roast beef sandwiches.
Among their many achievements, Arby's launched the biggest ever store under their brand name in 1995. This eatery is found in Tulsa, sitting on an area covering 3,000 sq. ft. and generating about $1.5 million in yearly sales. According to the founders, Arby's stands for R.B. which is short for Raffel Brothers, though customers most likely think the initials mean roast beef.
Sources
If this Arby's gluten-free menu was helpful or if you find something inaccurate please let us know below.
Not happy with the Arby's menu? Let them know we want healthier gluten-free options.
Arby's Gluten-Free Menu
Summary
Arby's does have some gluten-free salads and a lot of the ingredients they used are considered gluten-free. Unfortunately, they don't provide a gluten-free bread alternative, so if you were going to order a sandwich, you'll need to eat it without the bun.