Many people nowadays have started eating organic and natural foods. This is primarily because they do not want to harm their system with side effects that could cause issues with their health. That is why people around the world are more inclined towards consuming foods that are organic and natural. But are they 100% safe for your health? Perhaps not! Many organic products, such as coconut milk, almond milk, and yogurt, which you buy from the grocery store, contain an ingredient named Carrageenan. There are some dangers associated with Carrageenan that can be deadly for you and your health. Read on to learn more about this ingredient.
What Is Carrageenan?
Carrageenan is a natural ingredient which is extracted from red seaweeds (these are the edible ones). It belongs to the family of linear sulphated polysaccharides and is widely used in the food industry. The main function of this ingredient is to make the food thick and is used for its stabilizing and gelling properties. However, even though it is a natural ingredient, it can also cause a lot of health problems. According to researchers, Carrageenan is not digestible and also has no nutritional value.
Carrageenan is simply used in products to emulsify and thicken the product. You can check the ingredients of the product or carton and find this even in natural and organic products. It has been proven to be destructive for your digestive system as well as your bodies immune system. So you need to be very careful when it comes to consuming Carrageenan and be aware of the dangers associated with it. Some of the dangerous side effects of this ingredient are mentioned below.
How Is Carrageenan Dangerous For Your Health?
Many food manufacturers in the market mix Carrageenan in foods like chocolate, yogurt, ice cream and soymilk, which is often tagged as organic or natural. This ingredient gives the foods a thicker texture and consistency and also is used to increase the taste, even in low-fat foods. You can also find this in the nutritional shakes, milk replacements, and other milk products. But this ingredient can be a major cause of irritation, cancer or even inflammation. For people with ulcerative colitis, Carrageenan is an ingredient you want to stay away from as much as possible.
I was having a bad reaction to almond milk, and it turned out it was because of carrageenan. Switched to a brand without and no more issues.
It has no nutritional value and also has bad side effects. It is 100 % destructive for the digestive system of some people. It can also trigger problems in your immune system, making your body weaker. In many research studies, it has been proven that it can cause gastrointestinal cancer and inflammation. All these can also cause ulcers and many other deadly diseases like diabetes. It decreases the natural secretions from your intestine and stomach.
It also has a bad effect on the blood clotting. It slows down the process of blood clotting and increases bleeding. This is very dangerous if you get injured or wounded, as the blood will not clot as fast. You may lose a lot of blood in this situation. It also lowers blood pressure, which is definitely not good for your health.
How To Avoid Carrageenan In Your Diet?
After knowing all dangers associated with Carrageenan, it's a must for you to avoid this ingredient whenever possible. Try to cut this from your diet to lead to a healthier lifestyle. One of the best ways to avoid this ingredient is to avoid the dairy-free milk products. There are some brands of almond milk as well as coconut milk which contain Carrageenan in them. When you are buying organic almond milk make sure that you are getting the best and most fresh one for your health. The Blue Diamond almond milk brand can be a great go-to product as it doesn't contain Carrageenan.
Try to check the labels on the carton or the box and go through the ingredients. If you see Carrageenan, then it is better to avoid that product. There is usually a good alternative without it. Along with that also make sure that there are no additional additives. Even in some of the gluten-free products, this ingredient is present. Many baked gluten-free foods contain this harmful ingredient. It is used as an agent and a replacement for gluten. These products can contain additives like guar gum and xanthan gum which can cause gut irritation for those who are highly sensitive.
So, your first and foremost duty is to scan the label of the ingredients thoroughly. If any products you are buying, be it organic or natural, contain this dangerous and harmful ingredient named Carrageenan then you need to avoid those products. It is not good for your health and can cause a lot of problems over time. Why risk your health? Even though it is extracted from a natural source there are a lot of problems and side-effects from this ingredient.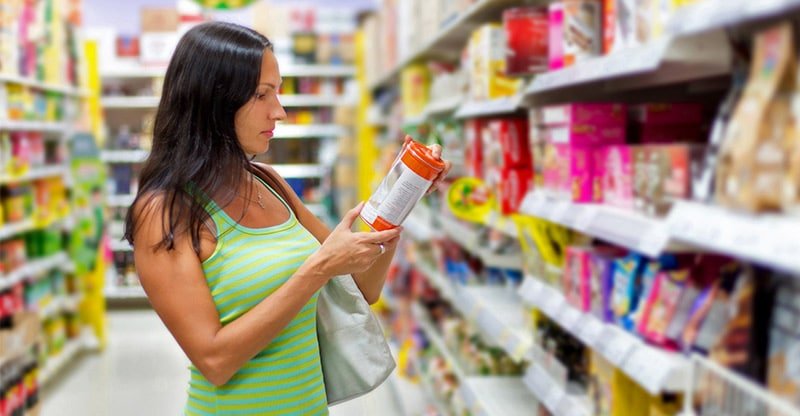 Conclusion
There are some good solutions and alternatives. There are many stores which sell Carrageenan free products. Stores like Whole Foods and Sprouts carry a lot of products which don't contain Carrageenan. There are many creamers, cream and dairy products that contain this ingredient, so just make sure to always check the label. It is also important to note that the U.S Department of Agriculture's National Organic Standards Board is not ready to remove this ingredient from organic products. So until that happens, stay vigilant!
You can speak up and sign one of the petitions to the FDA and let the FDA know that you do not want this type of harmful and dangerous ingredient in your foods. Till then make sure you opt for the homemade coconut or almond milk and creams. Avoid ready-made organic dairy products to ensure no harmful additives or ingredients are going inside your body. This will ensure you are much healthier going forward.
Have you had a personal experience with Carrageenan? If so I would love to hear about it below.