Here is the complete Del Taco Gluten-Free menu. Del Taco's gluten-free selection is not that great, but there are a few things to choose from if you end up here for some reason.
Del Taco Gluten-Free Menu 2023
Tacos
Carne Asada Al Carbon Taco
Beyond Avacado Taco
Beyond Taco
Their Beyond Tacos are great. Their regular beef mix has gluten in, but Beyond Meat is naturally gluten-free. However, beware of cross-contamination.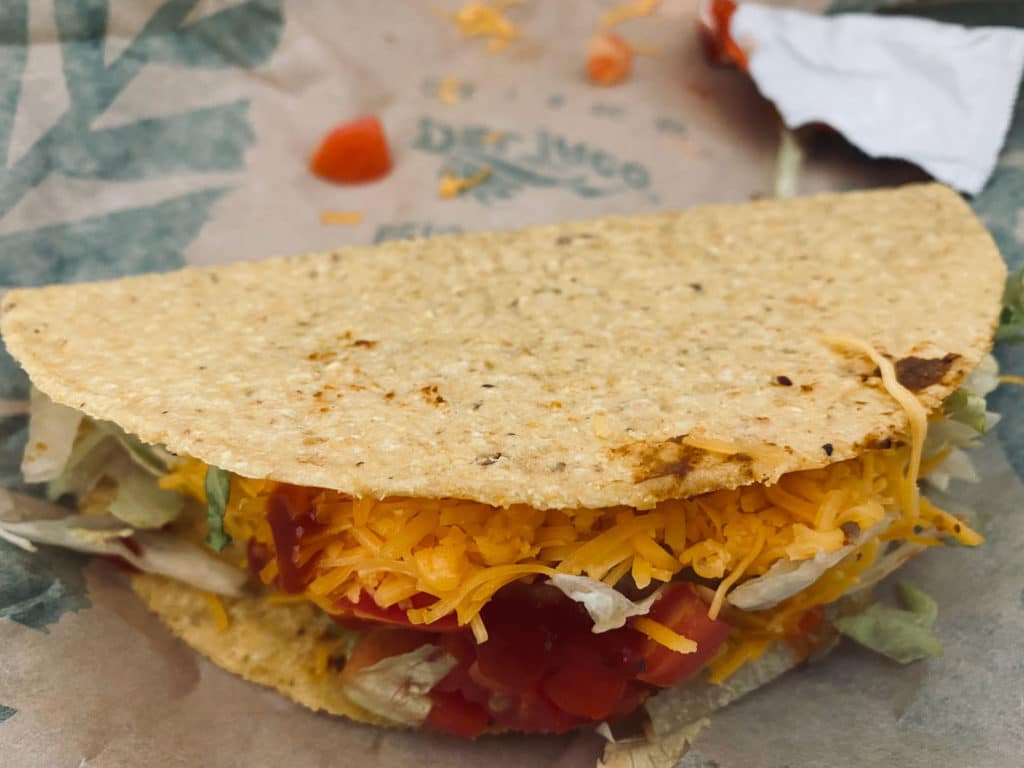 Fresca Bowls
American Grill
Carne Asada Fries
Crinkle-Cut Fries
Nachos
Nachos – Only the basic regular nachos are listed as gluten-free, so avoid any of the specialty nachos.
Desserts
Premium Shake – Chocolate, Strawberry, and Vanilla
Drinks
All drinks are gluten-free.
Breakfast
Del Taco History
Del Taco is a renowned fast-food chain restaurant that prides itself on being the 2nd largest Mexican themed eatery in the United States. Their first food joint was opened in 1961 by Ed Hackbarth in Yermo, California. It was later renamed Red-E-Food Systems before being re-branded again as Del Taco Inc. in 1973.
The company has a successful sales record registering 13 consecutive years of profitability between 1990 and 2003. Del Taco boasts 415 restaurants in America alone, with a vast presence both in states west of Mississippi and those on the Atlantic coast. Most of these outlets are open 24/7 throughout the day and night. Even though their specialty is Mexican tacos and burritos, they also have hamburgers, shakes, french fries and a large breakfast menu.
In 2000, the company signed a deal with Compass Group PLC that allowed Del Taco chains to operate on some military bases. Their first army barracks food store was opened at Patuxent River Naval Air Station, Maryland. Others were also planned for foreign bases in Italy, Naples and Puerto Rico.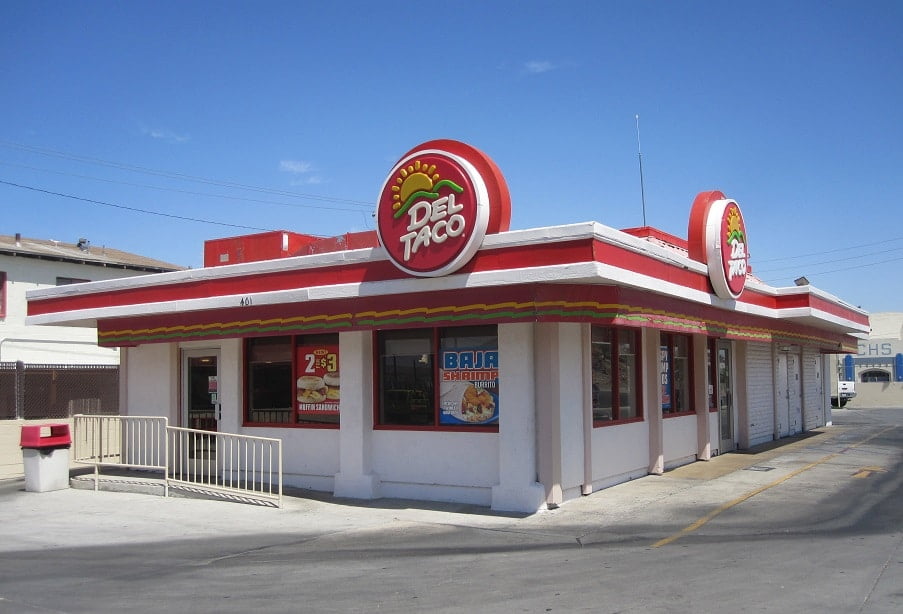 Unlike other restaurants that simply reheat food products cooked elsewhere and frozen, Del Taco has a reputation of preparing everything right from scratch and on site. In 2003, the business reported an annual sales turnover of $1 million per store, one of the highest ever in the industry.
Del Taco offers a versatile menu that represents the needs of various customers, with a particular emphasis on value and quality. They also have a habit of regularly introducing new tastes for the public to enjoy, such as crinkle cut fries, quesadillas, nachos and Double Del Cheeseburgers among other things. Recently the firm has been expanding its base into Washington, Texas, and Montana, having registered an average sales increase of 2.2 percent.
Most people prefer dining here because they are assured of fresh food all the time. Each item is prepared only after the customer has made an order, with various quality ingredients also on offer such as lard-free beans, red cheddar cheese and grilled chicken made fresh every hour.
Sources
If this Del Taco gluten-free menu was helpful or if you find something inaccurate please let us know below.
Not happy with the Del Taco menu? Let them know we want healthier gluten-free options.
Del Taco Gluten-Free Menu
Summary
Del Taco does have a few options if you're eating gluten-free, such as their Beyond Tacos. You might be able to enjoy a meal here if you end up here with some friends, but you won't be choosing from much.