How would you like to have fresh and healthy gluten-free meals delivered to your door on a regular basis? Years ago, you would have had to hire a private chef with a nutritional background to ensure that your meals were truly gluten-free and well balanced. But these days, there are a wide variety of meal delivery services available to meet your dietary needs and your budget.
These plans are very flexible and can deliver a few meals per week, or an entire menu for breakfast, lunch, dinner, and snacks. Check out these top 4 gluten-free meal delivery services below for when you can't or don't want to cook.
Top 4 gluten-free meal delivery services
Most of us lead very busy lives, with work, family, and social commitments and there is not always enough time to prepare a homemade dinner. Fast food or fast-casual food is always an option for a quick meal, but many of us on a gluten-free diet has serious concerns about cross-contamination, food-borne illnesses, GMO's, and the excessive amounts of sodium and preservatives that can be found in fast food. In response, we may rely on the same foods over and over again and can miss out on nutrients supplied by a varied diet.
Meal delivery services can be a great boon for people who are newly diagnosed with Celiac Disease or gluten sensitivities. When my niece was diagnosed with Celiac Disease, she lived on tortilla chips and cheese for three months. Even small amounts of gluten caused a severe stomachache, but she felt fine eating gluten-free nachos! Of course, nachos do not provide proper nutrition for a growing child, so her parents had to quickly learn how to prepare gluten-free meals.
Another friend has been diagnosed with both Celiac and Crohn's Disease. When she went back to school, her careful meal planning took a back seat and she had some flare-ups. She quickly decided it was worth the few extra dollars to have fresh gluten-free meals delivered to her home while she was working and going to school.
Freshly's food is 'Always Gluten-free', and also high protein, low carb, free of artificial sweeteners, and uses locally sourced meat and produce when possible. This is my personal favorite gluten-free meal delivery service. I work from home and this has been a Godsend when it comes to eating healthy and saving time from cooking.
The company was founded in 2015 and has already shipped over one million meals. Their mission is to provide professionally prepared meals so that you can spend your free time pursuing your passions. They use advanced technology to package each meal that is shipped overnight or within two days to your home. Freshly's entrees are not vegan, however, so this delivery service is best for someone who likes meat and seafood. Some of their entrees include:
Three Bean Ancho Turkey Chili
Coconut Lime Salmon with Kale and Bok Choy
Beef Provencal with Polenta and Roasted Vegetables
Lebanese Style Meatballs with Sauteed Spinach and Chickpeas
Herb-crusted Cod with Fire Roasted Fennel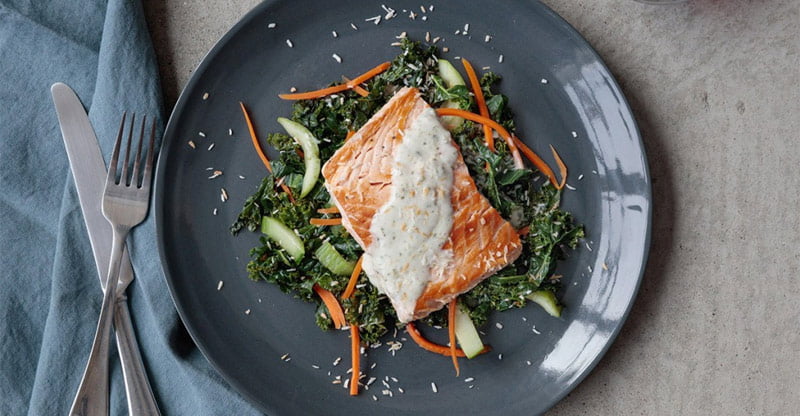 Breakfast items include a variety of omelettes and gluten-free oats or porridge.
Freshly offers a variety of plans with six, nine, twelve or twenty-one meals per week, at a cost under $12.00 per meal. This includes delivery. The service started in the West of the United States, but is rapidly expanding. They also offer a Freshly Fit plan designed to help with weight management.
Plated is another good option for meal delivery. Plated delivers fresh ingredients to your home, along with a recipe card. They partner with local vendors, and the meat is free of antibiotics and the seafood is sustainably sourced. The ingredients are already prepared and pre-portioned, so all you do is follow the simple instructions for a delicious hot meal. A typical week's dinner menu includes:
Steak Fajitas and Roasted Tomato Salsa
Peanut Curry with Fresh Vegetables
New England Chowder
Skillet Roast Chicken with Fennel and Potatoes
Chickpea Bowl with Tahini Sauce
Beef and Lamb Meatballs with Risotto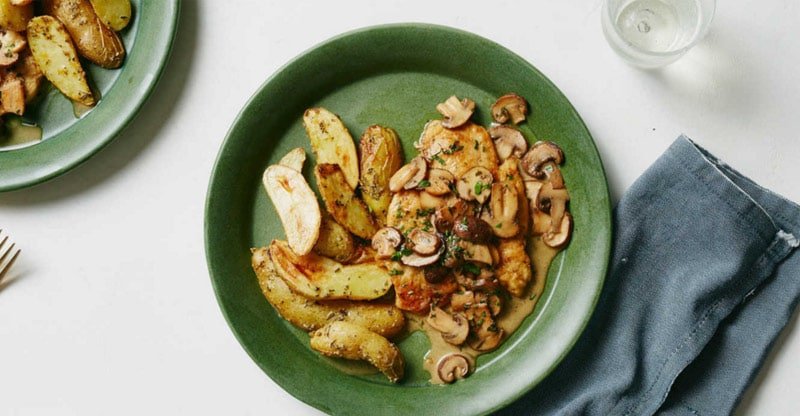 Not all of Plated's entrees are gluten-free, but you can indicate your preference for gluten-free meals after signing up, or send an email to help@plated.com for additional information. The cost per meal is around $12.00 each, and you can choose to have four, six or eight dinners delivered per week. These plans are perfect for working couples, but if you have children, or additional family members, you can contact their customer service department for a customized plan.
Plated also makes it very easy to schedule your meals in advance, change your order, or skip weeks while on vacation. Ingredients are delivered in a recyclable box that keeps the food cold until midnight on the day of delivery.
Sunbasket is a certified organic retailer that offers gluten-free meal delivery service in eight Western states including California, Washington, and Colorado. They offer gluten-free, Paleo, and vegetarian options, and all recipes are created by Justine Kelly, a top chef in San Francisco. Their recipes feature a wide variety of fresh, seasonal West coast produce that is free of GMO's and is organic. Meat and seafood are responsibly sourced and antibiotic-free.
Like Plated, Sunbasket sends three recipes with pre-measured ingredients so that you can cook a farm-to-table meal at home. Typical meals include:
Pan-roasted Salmon with Artichoke Pilaf
Quinoa with Snap Peas, Broccolini, and Mint
Red Lentil Soup with Goji Berries
Chickpea and Cauliflower Fried Rice
Lemon-grass Pork Loin with Asian Greens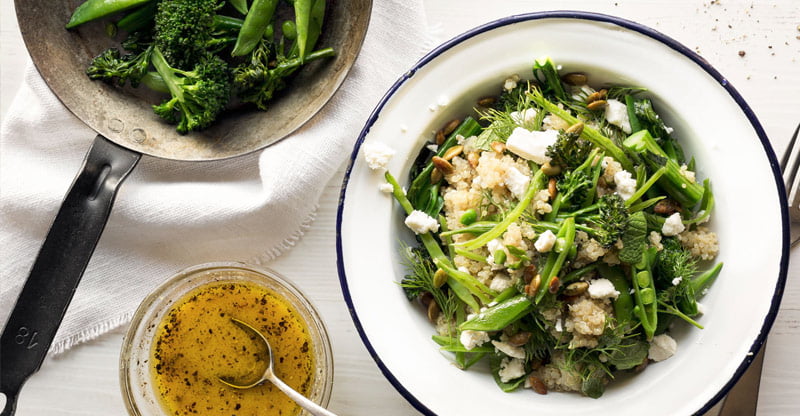 Sunbasket costs are similar to Freshly and Plated, at under twelve dollars per serving. Each recipe is reviewed and approved by a nutritionist and follows the most recent USDA and science-backed nutritional research. Each entree averages 500-800 calories per serving and features nutrient-dense ingredients with minimal process, salt, and sugar. All packaging is recyclable or can be sent back to Sun Basket to be re-used. In addition, you can easily skip weeks whenever you want or cancel at any time.
However, a warning with Sunbasket. This is stated on their website:
Is this meal plan suitable if I have Celiac Disease?

No. Although we ensure all our gluten-free meals utilize only gluten-free ingredients, we do process and package our gluten-inclusive meal plans in the same facility as all other meals. This means we cannot guarantee that our deliveries will be 100% free of gluten. Those with severe intolerance to gluten, including Celiac Disease, should not order the Sunbasket Gluten-Free meal plan.
If you are a fan of meat and the paleo diet, then you might want to check out Ice Age Meals! They originally appeared on Shark Tank. While not every ingredient they use is organic, their ingredients are all non-GMO and made without grains of any kind. Except for their Lemon Pepper Chicken and Rice, all of their meals are gluten-free. Typical meals include:
Chicken Tikka Masala
Chipotle Turkey Chili with Butternut Squash
Chorizo and Eggs
Deep Dish Breakfast Pizza
Fajita Pie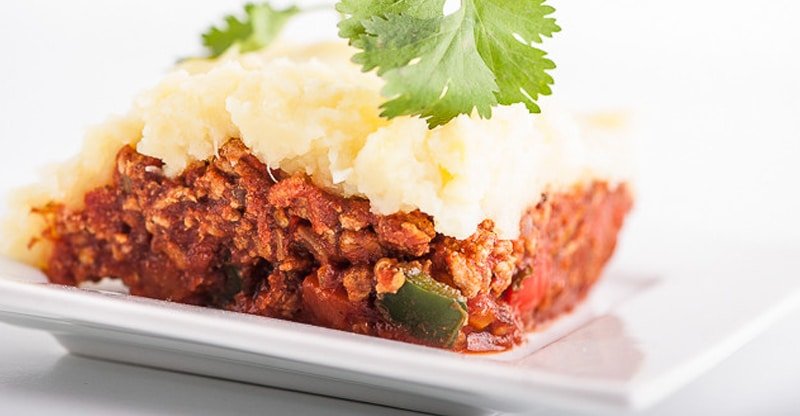 So, next time you are wondering what to serve for dinner, check out one of these gluten-free meal delivery services. You will enjoy a fantastic meal with interesting and fresh ingredients, and will get to try new flavors and spices. Best of all, you will have time left over after dinner to pursue your passions instead of grocery shopping.