Best Gluten-Free Pizza
We all know pizza isn't healthy, but I am a big fan of Pizza, always have been. And even with my Ulcerative Colitis I always end up sneaking some in still. I have tried a lot of different frozen store bought brands over the last 6 months, more than I can count. I have also tried Dominos and Pizza Hut's gluten-free crust. It wasn't until earlier this week that I found the best one.
I was picking up some more icelandic glacial water at my local Fry's. As I was walking out of the parking lot I glanced over to a sign that said grand opening. It happened to be on a Papa Murphy's. I remember back in college getting pizza from them and taking it back home to my apartment to cook. So I wandered into the store and asked if they had a gluten-free crust, and they did!
Introducing, Papa Murphy's gluten-free pizza
This stuff is amazing folks! If you want a gluten-free pizza that tastes fresh, then you have to try Papa Murphy's pizza. The best part about it is that it doesn't have all the grease.
Also the gluten-free crust itself is the best I have ever tasted!
The strange thing is they use Udi's crust, which is the same as Pizza Hut and Dominos. But it must be in the way it is cooked, because it tastes entirely different.
They currently only offer one size, medium, but you can add any other toppings you want. I don't do well with a lot of ingredients, so I just do cheese and olives. The cost is $10 (the same as frozen store brands), which is actually slightly cheaper than Pizza Hut and Dominos gluten-free pizzas. Also, it is by far the biggest!
I will admit it, I actually had Papa Murphy's twice this week :) It seems to settle well with my stomach which in itself is a good sign. I had kind of given up on a good pizza, so thank you Papa Murphy's for making living gluten-free just a little easier.
Note: I don't have celiac disease, but I have a huge intolerance to gluten. If I eat gluten I end up in pain for hours on end. I seem to do ok with a little cross contamination. So if you are going to Papa Murphy's please ask them to show you the process of how the pizza is made and to change gloves. I am sure most everyone reading this blog knows what I am talking about.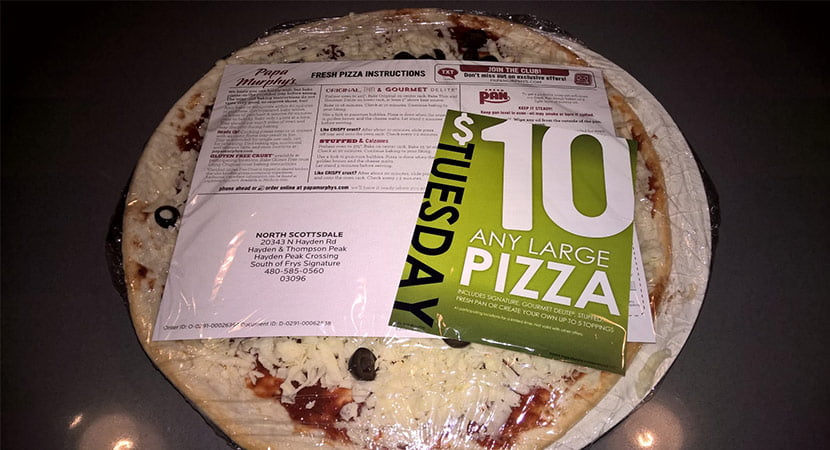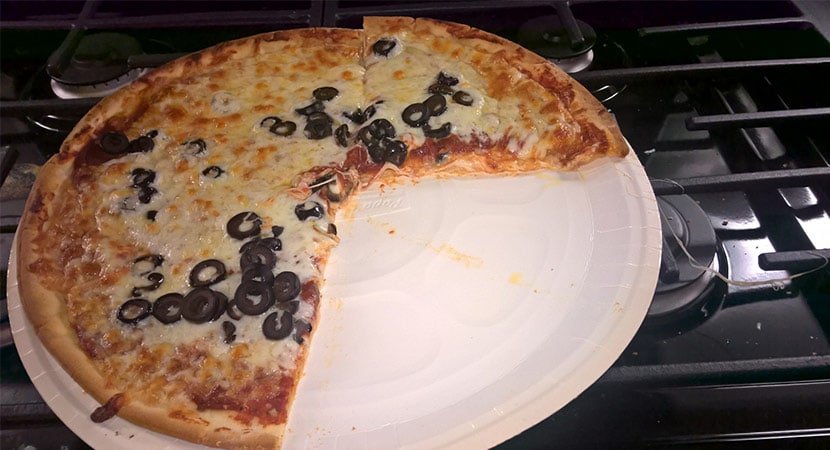 Nutritional Information
So if you are on the search still for a good gluten-free pizza, then I highly recommend giving Papa Murphy's a try! Head over to their website: papamurphys.com and find the nearest one near you. Let me know how it goes below in the comments.
Papa Murphy's Gluten-Free Pizza
Taste

Price

Nutrional Value
Summary
For the cost of $10, it is the same price as store bought brands and less than Dominos and Pizza Hut! Also you bake it in your own oven so it tastes fresh and the crust is by far the best gluten-free crust I have ever tasted.