Is oatmeal gluten-free? Oatmeal does not have gluten. It's considered safe to be used by the people who are living on a gluten-free diet. But not all oatmeal is gluten-free. Some oatmeal can be contaminated while going through the processing, especially when it comes in contact with gluten-containing foods such as wheat and rye. According to a study report by the New England Journal of medicine, high levels of glutens are available in oatmeal of some reputable brands. Hence, if you want to get oatmeal gluten-free, you need to do more research about the product and brand.
You can get the benefits of the oatmeal and can get gluten-free oatmeal if is pure and uncontaminated. Even a small amount of gluten can be harmful to those who are intolerable to gluten like celiac patients.
Oatmeal and Gluten
People with gluten sensitivity or celiac disease, who follow a gluten-free diet for health issues find it difficult to decide if they should include oatmeal in their diet. There are many confusing views about the gluten-free nature of oatmeal. When some say that oatmeal is gluten-free, other reports say that it contains gluten. Currently, many study reports clarify that oatmeal is gluten-free and it can be taken safely by those who prefer a gluten-free diet. But still the confusion is there until there is no clear view. Below are the clarifications that explain why oat are considered a gluten-free grain and why they are safe to be used.
Oats Are Not the Source of Imminent Gluten Antibodies
A study conducted by the Scandinavian Journal of Gastroenterology says that those who have included oats in their gluten-free diet, have not showed elevated levels of Immunoglobulin (Immunoglobulin is an antibody that creates a harmful condition when gluten intolerant people eat gluten in any kind of gluten containing grains) compared to those who do not include oats in their gluten- free diet. According to the research, gluten cannot be harmful to adults with celiac diseases. Though some other study reports, who have examined nine different varieties of oats, says that some kinds of oats are more toxic to celiac patients.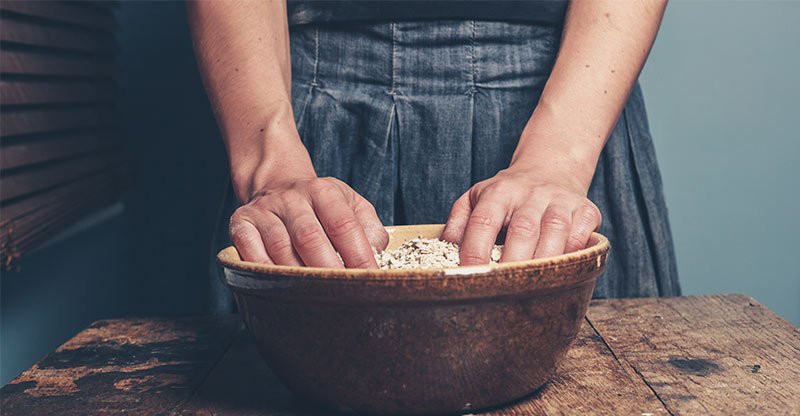 Oats Can be Taken in Limited Quantity
The academy of Nutrition and dietetics gives a green signal to oats for celiac patients and for gluten-free diets. But you need to be very careful while including the oats in your gluten-free diet. First of all, you should take it in a limited quantity, half a cup of dry oats will be the right amount. Moreover, the oats should be pure and uncontaminated.
How to Get Pure and Uncontaminated Oats
If you have gluten sensitivity, you can take any kind of oats like pure oats, oat flour, and oatmeal. But it needs to be pure and uncontaminated. Oats can be contaminated while harvesting, processing, storing, and during transportation. Oats can also be contaminated if there is wheat grain field next to the oat field. It is always important to take caution to choose the right product and to get the pure and uncontaminated oat. Fortunately, pure uncontaminated gluten-free oats are available in the current market. You can consider the following tips to get pure and uncontaminated oats.
Do not buy Bulk bins
Look at the label
Do not have it in a restaurant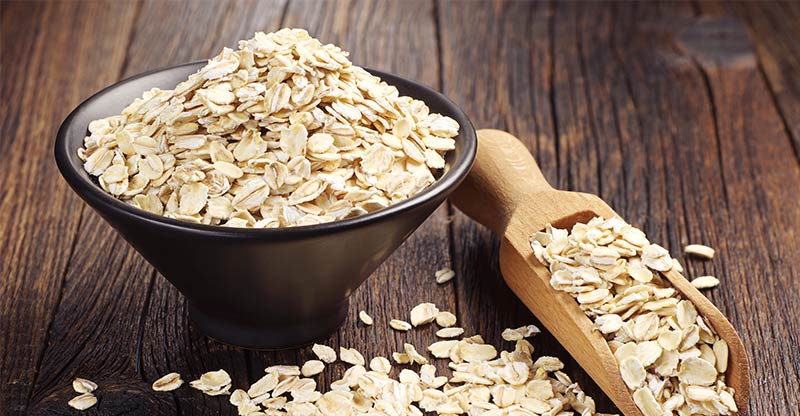 Which Brands are Safe?
Though all the above companies have a good reputation for producing gluten- free oats, they also produce oats that are not gluten-free certified. Hence, always check the labels to buy pure and uncontaminated oatmeal. The product is not safe without a gluten-free label.
How to Include Oats in Your Diet
You can include oats in your diet in many ways. But it is important to take the proper amount if you are sensitive to oats and if you have a celiac disease. You can include oats in your breakfast and you can also have oats as evening snack. Oats are available in different forms such as biscuits and rolls.
Above facts says that oats are gluten-free. But not all oats are safe to be used. If you want to include oats in your gluten-free diet make sure that you are buying oats from some reputed brands with a gluten-free label.
What are your thoughts on is oatmeal gluten-free? Let us know be in the comments!