As many of you know, I love trying different types of water, and Icelandic Glacial is one of my favorites! Ever since being diagnosed with Ulcerative Colitis and eating gluten-free, I have been on a path to reduce my acidity and alkalize my body. In fact, I have probably drank more water this year alone than I have in the past six years. And sadly, I'm not joking.
This is for you fellow Arizonians out there. I live in Scottsdale, and personally, I think it's one of the best places in the US to live! Check out my Purely Sedona water review below; it's water sourced from our own backyard.
It takes 32 glasses of alkaline water at an alkaline pH of 9 to neutralize the acid from one 12 oz. cola or soda. – Better Health
Purely Sedona Water Review
Purely Sedona water is pretty new on the block; in fact, I think the only place you can buy it right now is Sprouts Farmers Market, Whole Fole Foods, and via their website if you live in Arizona.
I saw this on the shelf the other day, and being a water fanatic, I purchased one. I have learned my lesson with water and always buy one first. I have tried some seriously bad-tasting water. Upon tasting it, I immediately fell in love with the taste! It goes down really smoothly, and the aftertaste, or lack thereof, is great. And so today, I went back and cleared the shelves! Sorry folks, it's all mine.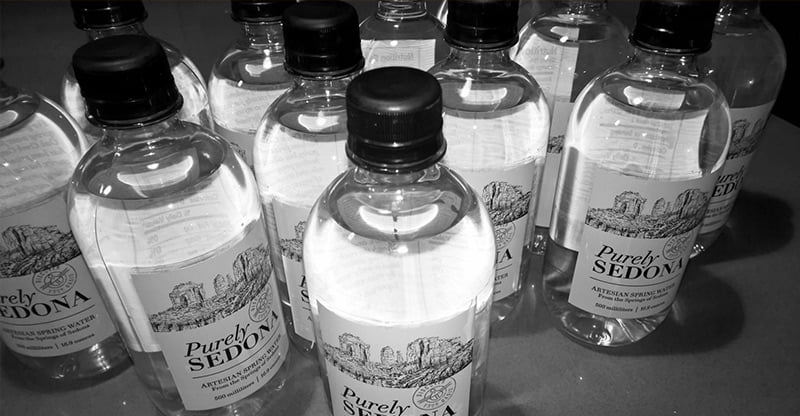 Nutrition Facts
Calories: 0
Total fat: 0g
Sodium: 0mg
Total Carb: 0g
Sugars: 0g
Protein: 0g
This water has a pH level of 8.0, naturally occurring electrolytes, and the following in mg/L:
Calcium: 27
Magnesium: 13
Bicarbonates: 130
Silica: 15
Total Dissolved Solids: 140
Purely Sedona FAQs
Here are some questions that I pulled from the Purely Sedona website.
Is Purely Sedona really from Sedona?
100 Percent. Every drop of water in each Purely Sedona bottle is sourced from a registered and protected spring in the Oak Creek Canyon of Sedona, AZ.
What is "Artesian Water"?
Artesian water is ground water confined under pressure between layers of super solid underground volcanic rock that flows naturally to the surface. The rock limits contaminants from entering into the aquifer, while also pressurizing the chamber. This results in remarkably pure and balanced water with naturally occurring electrolytes.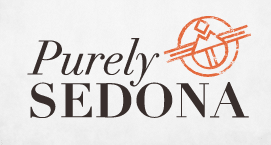 Makes you happy. Keeps you healthy.
For generations, the artesian spring water flowing from the OakCreek Canyon of Sedona has been prized not only for its purity, but also for its mystical healing properties. Formed by rain and snowfall over hundreds of years, and naturally filtered through the rocks of the canyon, the spring water you hold in your hand is truly sacred. Untouched by man and unquestionably superior, its purity will restore and sustain you.
I can tell you one thing, this is one water I will be drinking a lot of in the near future. Not sure if it beats Icelandic Glacial, but it comes in pretty close. The cost is $1.24 per bottle 8 fl oz bottle. They also have a larger bottle version as well. If you have a Sprouts near you, head on down and try this water! Then let me know what you think below in the comments.
Purely Sedona Water
Taste

PH Level

Price

Nutritional Value
Summary
For all you Arizonian's out there, Purely Sedona water is awesome with a pH of 8 and naturally occurring electrolytes.