Here is the complete Schlotzsky's Gluten-Free menu. I really love this place and eat there at least twice a week. They even know my order by heart now! I just drive through and tell them this is Brian and they know what I want. A perk of eating gluten-free I guess.
If you want a good gluten-free turkey sandwich, this is the place to go. They have Udi's gluten-free bread. They will also change their gloves and wipe down counters if you ask. Always very polite and happy to accommodate those with gluten sensitivities.
Schlotzsky's Gluten-Free Menu 2020
Sandwiches
All gluten-free sandwiches are made with Udi's gluten-free bun. It is actually very tasty! Note: We have been informed that their mustard is not gluten-free. So you might want to ask for no mustard.
The Original
Ham & Cheese Original-Style
Turkey Original-Style
Angus Roast Beef & Cheese
Turkey Bacon Club
Fiesta Chicken
Chicken Breast
Fresh Veggie
Albuquerque Turkey
Chipotle Chicken
Lemon Dill Tuna Melt
Turkey & Guacamole
Chicken & Pesto
Dijon Chicken
Angus Corned Beef
Angus Beef & Provolone
Angus Corned Beef Reuben
Angus Pastrami & Swiss
Angus Pastrami Reuben
Smoked Turkey Breast (my personal favorite!)
Santa Fe Chicken
Cheese Original-Style
BLT
Deluxe Original-Style
Texas Schlotzsky's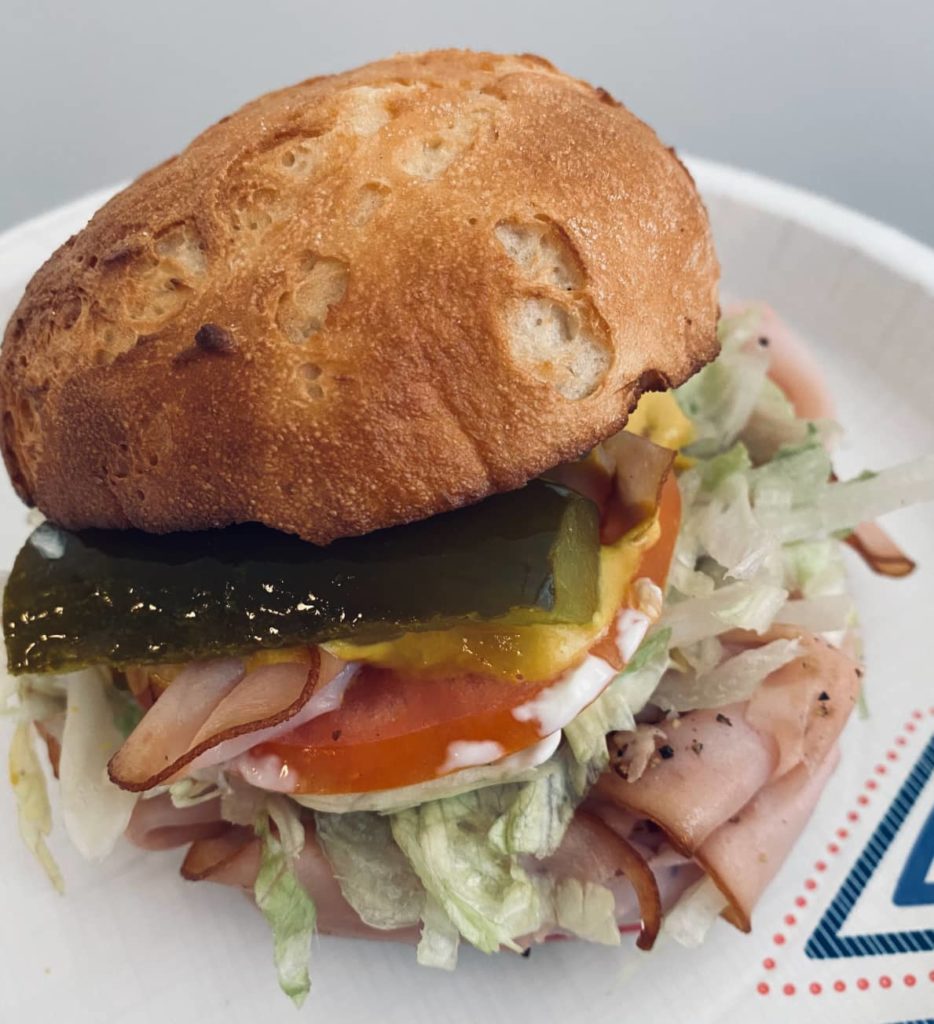 Pizza 10 inch.
All pizzas have the option to substitute Udi's gluten-free crust as an alternative.
BBQ Chicken & Jalapeño
Chipotle Chicken
Chicken Alfredo
Combination Special
Double Cheese
Fresh Veggie
Grilled Chicken & Pesto
Pepperoni & Double Cheese
Here is a picture of their fresh veggie gluten-free pizza. It is actually very tasty!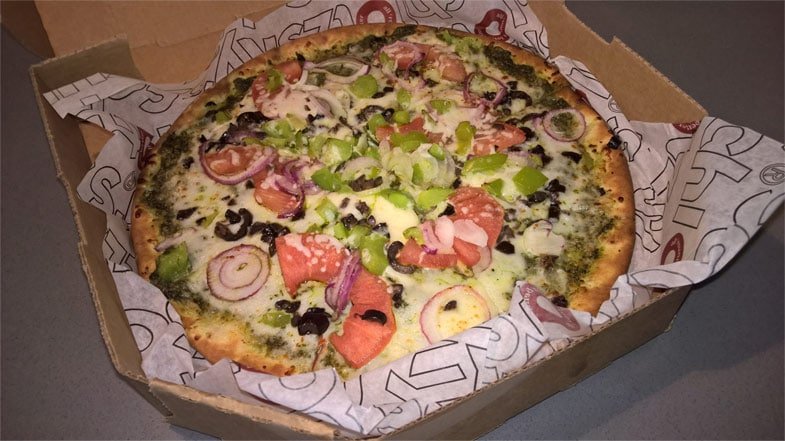 Soups
Garden Vegetable
Loaded Baked Potato
Timberline Chili
Tomato Basil
Salads
Turkey Avocado Cobb
Southwestern Chicken Salad
Italian Chopped Salad
Hearts of Romaine Chicken Caeser
Turkey Chef Salad
Garden
Some of them also have gluten-free pizza crust and even gluten-free cookies available.
Schlotzsky's History
Schlotzsky's is a sandwich restaurant chain based in Atlanta, Georgia. The company has more than 350 locations spread across the country and internationally as well. These stores are both company-owned and franchised to private investors. Nevertheless, most of their locations are found in the south and southwestern parts of the United States. Recently, the company has also been expanding into other territories such as the north and southeast.
The Schlotzsky's story began in 1971 when founders Don and Dolores Dissman opened a small restaurant along South Congress Avenue in Austin, Texas. Though the location was small, their menu was unbeatable and locals were soon attracted to the restaurant in large numbers. They served a sumptuous sandwich consisting of various ingredients including premium meats, marinated black olives and cheeses served on sultry Schlotzsky's sourdough bread. From their humble beginnings, the company has since grown to become one of the most successful sandwich franchises in the world. In 1991, they recorded more than $400 million in company wide sales.
The award winning restaurant's trademark slogan is "Funny Name, Serious Sandwich". They've been serving up some serious competition for sandwich shops across the country by opening a minimum of 100 new stores four years in a row. Schlotzsky's has something for everybody with a menu consisting of multiple sandwich varieties, salads, soups, desserts and pizzas. Moreover, to further promote their brand, the company launched its first TV network ad campaign in 2000. This was followed by opening up new stores in 38 states across America and 13 countries around the world including Canada, China, Argentina, Bahrain, Australia, Turkey, Morocco and Venezuela.
Following successful expansion plans, industry experts estimated that the restaurant's annual sales would reach $500 million by 2001 and $1 billion by 2006. Some analysts also speculated that Schlotzsky's stock was an excellent bargain despite earlier setbacks, generally feeling the company was poised for an upswing in sales. Since 2011, the company has been remodeling and upgrading their locations by including circle-themed designs and photography. They also offer homemade treats such as CinnaPacks and Cinnabon Classic Rolls.
Sources
If this Schlotzsky's gluten-free menu was helpful or if you find something inaccurate please let us know below.
Schlotzsky's Gluten-Free Menu
Summary
Schlotzsky's is a great place for those looking for a good gluten-free sandwich. They are all served on Udi's gluten-free buns.