Here is the complete Dutch Bros gluten-free menu. One thing that they do have is almond milk! Hooray. It does have carrageenan in it, but it's a step in the right direction. My stomach seems to do ok with it. They pride themselves in that every cup is handcrafted, or rather roasted by hand, in the great Pacific Northwest. One cool thing about their franchise model is that it is only open to current employees.
Dutch Bros Gluten-Free Menu 2023
Drinks
Kicker
Annihilator
Caramelizer
Cocomo
White Chocolate Mocha
Chai Tea
911
Double Torture
Fruit Smoothies
Infused Teas & Sodas
Most of their coffee is gluten-free but ask about certain syrups. Torani Bacon, Caramel Classic, Sugar-Free Caramel Classic, and Sugar-Free S'mores syrups contain gluten.
Food
Lemon Cardamom Loaf
Banana Walnut Bread
I would stay away from most of their food items but some locations now have a couple of gluten-free pastries. Their banana walnut bread is amazing! Here is a picture of it.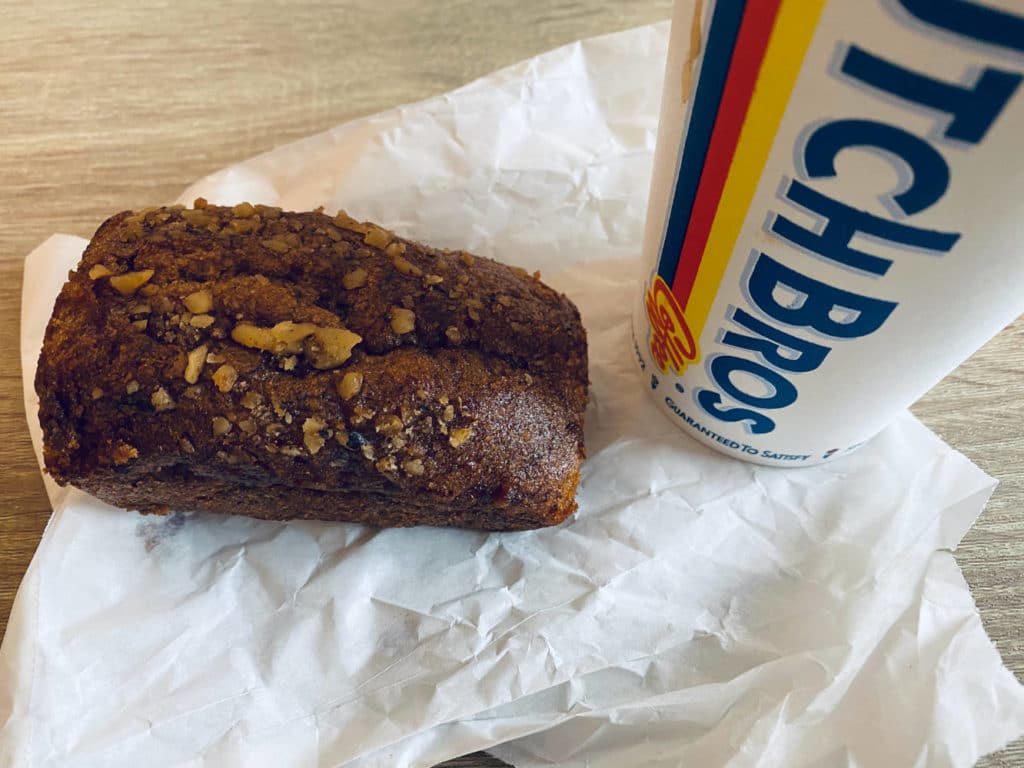 This is from their customer representative when I asked them about their products.
Good morning Brian,

Thank you for contacting us! I think you will be very happy to hear that none of our drinks contain gluten! The only products we carry that contain gluten are our baked goods: the Lemon Poppyseed Muffin Top, the Orange Cranberry Muffin Top, the Chocolate Chip Muffin Top, and our Granola Bar. Additional Dutch Bros may carry other pastries that contain gluten as well.

If you have any other questions, I would be happy to help!

Thanks!

Melissa Darner
Customer Experience Representative
Dutch Bros Coffee
Dutch Bros History
The story of Dutch Bros began in 1992 when two brothers, Dane Boersma and Travis Boersma, both 3rd generation dairy farmers from Grants Pass, Oregon, decided to purchase a double-headed espresso machine and experiment using 100 pounds of coffee in their local empty milk house. After supplying free samples to friends and family for a month, the duo ventured further into their native hometown with only a mobile espresso pushcart. By then, they had already decided to name their business Dutch Brother's Coffee Company, simply abbreviated as Dutch Bros. With more than 250 locations spread across the states of Oregon, Washington, California, Colorado, Arizona, Nevada and Idaho, Dutch Bros currently stands as the largest privately held drive-thru coffee company in America.
The company has a rich menu serving specialty coffee beverages, smoothies, teas, freezes and their own unique Blue Rebel energy drink, which customers can combine with some of their favorite flavors. Furthermore, Dutch Bros is known for roasting its own coffee instead of outsourcing, giving them a reputation for originality. Each cup of coffee is handcrafted by their trained brewers, first roasted manually in the Pacific Northwest, mixed by hand and then pulled out in a ristretto style to make the perfect brew.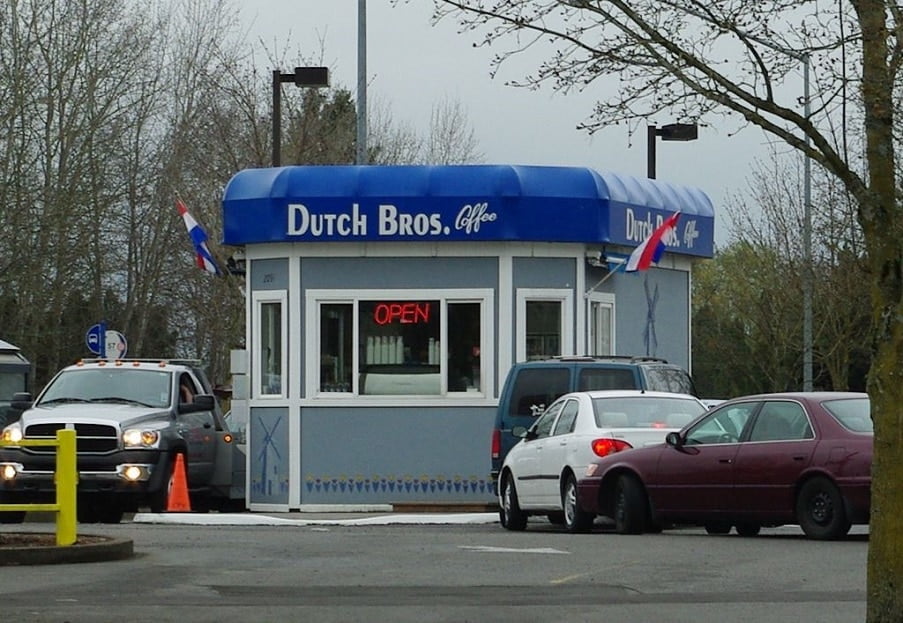 Nevertheless, franchising opportunities are only available to existing franchise locations and current employees who want to venture into business. The company was recently ranked best in customer satisfaction compared to others in its category, this according to J.D. Power and Associates who mentioned them in their Specialty Coffee Retailer Report of 2012.
All Dutch Bros coffee shops are locally owned and managed, meaning owners have a personal touch of investment in their native communities. Most of them also contribute to various charity causes and organizations. The company's goal is focusing on people as the bottom line to success. They have a strong desire to transform lives positively rather than just conducting business with their customers. In 2011, the restaurant donated $1 million to non-profit organizations such as the American Cancer Society, the Muscular Dystrophy Association and more.
Sources
If this Dutch Bros gluten-free menu was helpful or if you find something inaccurate please let us know below.
Not happy with the Dutch Bros menu? Let them know we want healthier gluten-free options.
Dutch Bros Gluten-Free Menu
Summary
Here is the complete Dutch Bros Gluten-Free menu. Their coffee is all gluten-free and they even have almond milk! However, I would stay away from any food items.